For anyone who thinks Facebook and Foursquare only help you connect with friends and family – Here's a secret. They do much more than that. Frankly, I wasn't too excited about taking a look at the business angle of the two social networking staples. But, I simply couldn't stop myself and I did take a look, and I was pleasantly surprised.
Though markedly different in their approach, both Facebook and Foursquare offer something unique when it comes to leveraging their potential for business promotion.

Your Business and Facebook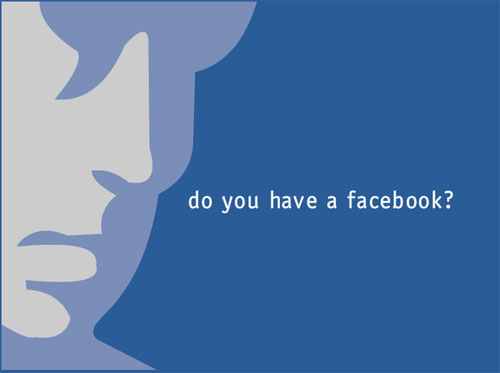 Like many others, I love Facebook for the kind of social connectivity that is offered to me on a personal level. But, if you think about it, your business needs such connectivity too, and if you could leverage even a part of this connectivity for your business, it's going to benefit it many different ways.
This is what Facebook offers your business
let's take them one at a time.
First, let's tackle Facebook Ads

It's advertising that helps you target your audience demographically. So, if you are selling a particular product, you can target your audience by location, interest, age, etc.   So, if you are selling sandwiches and want to target only those people living near your shop, you can do that. On the other hand, you could even widen your audience by targeting a particular age group and so on.
Facebook Ads ensure that you connect with people who really are interested in trying out your sandwiches. Also, the fact that these ads and Facebook advertising campaigns are not too expensive, means you can keep testing and reworking your ads until you know what works best for you.

Now, for the Facebook Business Page
Let's take the sandwiches example again. Create a Facebook business page that's like a window to you "sandwiches". For this, you need to use a business account. Through this account you can access your ads and the business page that you administer. When you create a page that talks about your products, in this case sandwiches, you can message the people in your list about offers on your sandwiches or the introduction of a new sandwich.
You get the drift. Your page can be used to deliver a compelling advertising campaign. You can even use keywords to target only those people who are interested in your sandwiches and looking for a sandwich shop in your neighborhood only.
Essentially, what you are doing with Facebook is leveraging the social potential of this platform for real business benefit.
Foursquare and your Business
I am sure you would love to get your business on the radar of mobile phone users. Well, for that there is Foursquare, which according to their site "gives you and your friends new ways to explore your city".
Now the way Foursquare works is like this – You are a part of a social network on this platform, and have connected with friends and family. This location-based mobile platform can be used to explore cities. All you need to do is "check in" and you can share your location with your friends. It helps you bookmark location specific information and access relevant suggestions regarding the various venues near your location.
Now, I know what some of you are thinking, "How in the world is that going to help my business." The answer lies in your 'local customers' and the fact that many businesses these days are targeting 'local customers'. This is true especially for small businesses, which have a better chance of attracting customers who live closer to home.
Foursquare offers two ways through which businesses can promote themselves:
Let's take the sandwich example again. You are a sandwich seller. In Foursquare jargon, you are the MERCHANT. You can use the free set of tools offered by Foursquare to attract new customers and also ensure brand loyalty. With Foursquare specials you can offer attractive discounts on your sandwiches. When foursquare users are near your shop, they will come across this information on their mobile phones. If they are hungry, there is no doubt that they will come to your sandwich shop. What's more, you can ensure that 'specials' on offer will be tailored to fit your needs. The ball is completely in your court.
You can even use the Foursquare business page to target your audience. It's like your very own window to prospective customers. Your fans, who are in love with your sandwiches, can follow your page and be aware of any new offerings from you side. You can customize this page as you see fit. You could also offer "partner badges' to your loyal customers. A person who has the most number of badges can be rewarded for their loyalty. The options are literally limitless.

Now the Tricky Part – This vs. That
Though I want to get a bit diplomatic here, I will still stick my neck out and say, at a personal level, I find Facebook to be the better option. I love the way I can target my customers based on their tastes and interests. This way I can be sure that I reach only those customers who won't ignore my business.
On the other hand, Foursquare's biggest advantage is that it has been specially developed for the mobile platform. If I wanted to make my business easily accessible to mobile phone users, I would definitely use Foursquare, but I wouldn't completely forsake Facebook in the process. The opportunities of brand promotion with Facebook are simply too many to ignore. Also, it is the more popular platform.
For me, Foursquare is still a work in progress, but there is no doubt that it offers something that is very innovative and has tremendous potential. Others should do what they think is good for their business. In offering this overview of both platforms, I hope you will be able to make an informed decision as to which platform to choose.
---
I am an internet marketer who believes in thorough analysis and research of diverse SEO concepts for the purpose of developing innovative and highly successful SEO campaigns. My domains of expertise include Advanced SEO, Reputation Management, Online Branding and Conversion Rate Optimization.
Follow Pratik on Twitter at @DholakiyaPratik
Visit his blog at www.pratikdholakiya.com